How to View Web Statistics Quota of your Website's in Plesk
SSDINDIA Windows hosting accounts let you view statistics about your website's traffic.
Log in to your Plesk account.
Click on 'Statistics' Menu.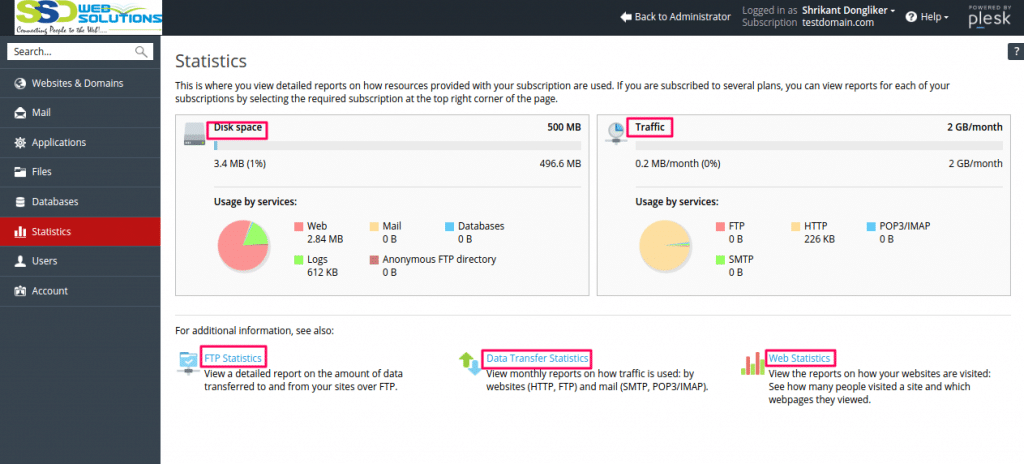 There you can View Disk Space usage, Website Traffic, FTP Statistics, Monthly Data Transfer Statistics, and Web Statistics.
---