Thriving in today's cut-throat competitive world is very hard. Having a good product quality is not enough. You need to have brilliant and result-oriented marketing and business branding skills by your side as well to mark your presence in the market. Bulk SMS service is one such marketing technique that helps an Indian business firm its feet in the market without exerting a high costing burden.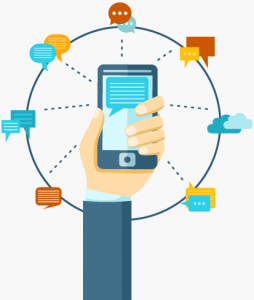 The magic of bulk SMS services in India
India has the highest mobile phone users. In that case, SMS is indeed one of the most ideal ways to pitch a client, promote your product service, and establish a two-way business interaction. Here are some of the key benefits of using bulk SMSs for promotional purpose –
Instant results and delivery 
One of the best benefits of bulk SMS service India is the instant results and delivery. You need not spend nights after nights to create, plan, and implement a marketing strategy. A personalized and crisp text is what does the job here. Also, the delivery is instant. So, there is no delay in the whole process. 
More chances of customer reading and responding to the Message
A recent survey reveals that almost 97% of customers read the marketing bulk SMS the very moment they receive it. This is not the case with any other marketing strategy like email marketing where a message stays unread for ages. If you are taking services of the best bulk SMS provider, the chances of the message being read increase by two-folds as they create such interesting text that prompts the receiver to read it anyhow.
As SMS comes with a high readability rate, your customer conversation rate also increases automatically.  When the message is well conveyed then your customers are likely to purchase for sure.
In conclusion
Having the best bulk SMS service on board is indeed one of the best ways to reach out to the customers. This is one marketing strategy that delivers impressive results, increase sales, and expand customer reach without asking for a million-dollar investment. So, don't wait anymore. Contact the best bulk SMS provider in India and touch the new success heights.